Business Intelligence Solutions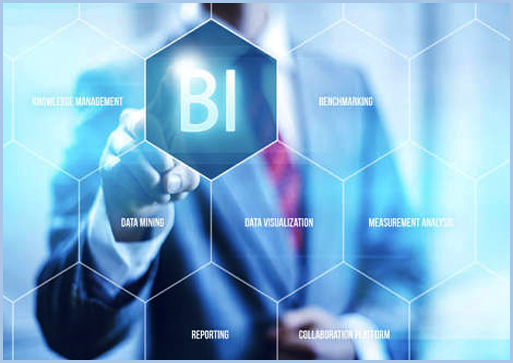 Techvision has extensive experience in providing cutting edge Enterprise Intelligence Services to clients on a global platform. Today organizations are banking on the vast pools of information residing in their collaborative networks to unlock key trends and make better business decisions.
Organizations are recognizing the need for delivery of accurate, consistent and timely information to analysts, managers, customers and other stakeholders. But many of them fail to meet these objectives for many reasons, such as multiple legacy reporting systems and complex spreadsheets or a failure to properly implement new reporting tools. Techvision helps you become more competitive by converting information to intelligence for making better business decisions and responding to insights quickly through our BI Services.
Techvision BI Team delivers you Business Intelligence Dashboards and Balanced Scorecards to analyze operational processes and corporate performance management issues. We comprehensively leverage BI technology to deliver better end-user productivity to access, integrate, and deliver data across the enterprise.
Our dashboards and reports will display configurable industry-specific KPIs in easy to understand way for the business users which will help in higher decision making. We have a proven track record of BI implementation for Dashboards, Scorecards and Reports.
We deliver end to end Business Intelligence Services from requirements definition through development, deployment, and post-implementation support. We choose the appropriate tools, implement the right solutions, and ensure that clients successfully unlock the value hidden in the data. Our Data warehousing and Business Intelligence services help our clients manage and transform their businesses through focused, cost-effective and high-quality business information solutions.

Our team in this area have helped numerous Customers :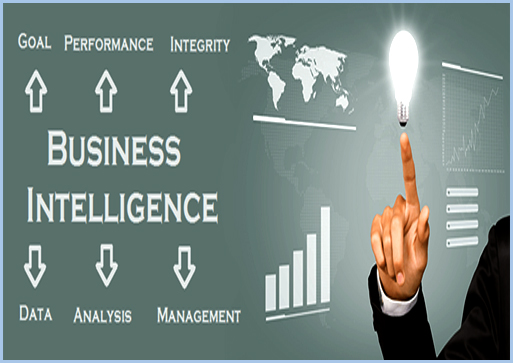 Grow customer value through improved cross-sell opportunities and product associations.
Detect and prevent fraud by surfacing anomalies in transaction behavior.
Increase their ability to make risk-aware decisions.
Significantly improve the value of the budgeting, planning and forecasting processes.
Enhance visibility, insight and control over the levers of revenue, expense, capital, workforce and operational performance.
We provide Balanced Scorecards and Business Intelligence Dashboards to analyze corporate performance management issues and operational processes which supports better decision-making and also enables Competitive Intelligence.
We process & convert data through Extradition, Transforming, cleansing and messaging process with the help of Data Warehousing solutions.