Software Development Outsourcing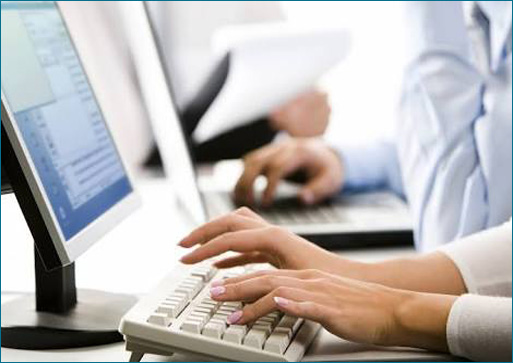 Another of our main directions of activities is software development outsourcing. A typical client comes to Techvision when they do not have a ready universal solution that is easy-to-use and has the required functionality to solve their tasks or achieve their goals. Techvision takes the whole process under its control. We start designing the solution from formulating clear requirements and analyzing the client's needs. The next indispensable step is the creation of visual models and agreeing them with the client. Our specialists always take an active part in the agreement process and provide expert advice to the client.
For project management, Techvision uses secure and flexible methods from Agile methodology. For project planning, we use decomposition with optimal size of chunks. By using Continuous Integration we are able to manage risks, which significantly reduces time to market.
The use of modern methodologies and process control at all development stages allowed us to minimize the influence of human factor. This ensures consistent high quality of the result, as well as compliance with the project schedule and budget.

Expand Your Business Horizon with Software Outsourcing Services!
The team at Techvision understands that every business environment is different and has its own set of unique challenges and software needs. That's why our developers first study your key business requirements and project expectations, and then craft effective software strategies that match your specific business goals. From building a new software to smartly modifying pre-built applications, we can support all stages of software development life cycle as per your budget and time-frame. Our software outsourcing services portfolio includes:
Software Strategy and Consulting.
Enterprise Application Development.
HTML5 Development.
Sharepoint Development
CRM Development.
Custom ERP Development.
Application Migration and Re-engineering.
UI /UX Design Services.
Quality Assurance and Testing Services.
Intranet Web Application and Portals.
Support and Maintenance Services.
We are a process driven software development outsourcing company that specializes in delivering robust software solutions and enterprise applications to clients across the globe. We aim at building lasting relationships with our clients as we help them realize their ideas that will ultimately drive better results for their business. Our risk mitigating strategies, unmatched technical expertise and deep domain knowledge have made us a trusted offshore partner for outsourcing software development Here's why clients rely on us to outsource software development:
Save big on infrastructure and hiring costs.
Team of experienced software developers.
Expertise in diverse technologies and platforms.
Dedicated data centers for optimal performance
Customer-centric engagement models.
Comply with legal and regulatory compliance.
No lock-in contracts, no hidden costs.