Software Oreinted Architecture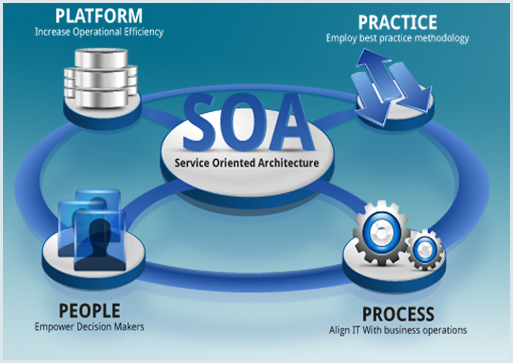 We help Customers assess their enterprise's SOA readiness, help define the vision and direction for SOA, formulate the SOA governance model and finally architect, validate and implement the SOA solution.
Our service oriented architecture solutions make your processes:
More manageable and coherent.
Work more efficiently with each process running on its own. Independently.
More resilient. If there is a fault with one process, the others can continue.
Leverages IT investment.
Improves responsiveness of the business to the changing demands of the customers.
Improves flexibility in integrating distributed applications.
Reduces maintenance costs.
Asset reuse, easy maintainability and delivery of consistent results.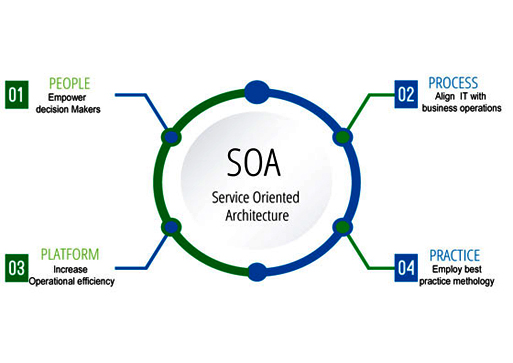 SOA solutions
Enterprise Service Bus (ESB).
Web Services Security.
We Services Management.
Business Users Setting Business Rules
Integration Governance
Application to Application Integrations.
Business to Business Integrations.
Workflow and User Interactions.
Real Time Event Processing and Monitoring.