Enterprise Management Solutions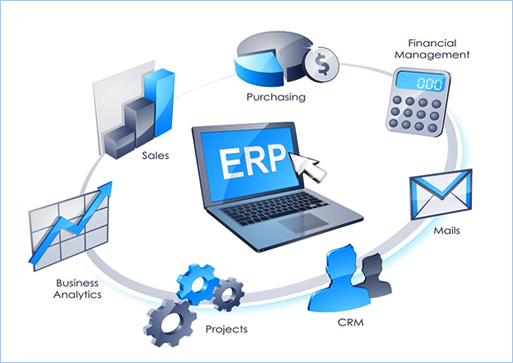 Enterprise management services can supplement your staff, co-manage applications or even manage your entire set of PeopleSoft, EBS and JDE applications. We are comprised of some of the best architects, business analysts, developers and support engineers in the world. We offer a suite of services that spans the spectrum of application management, enabling you to invest strategically and maximize the return on your investment.
Techvision is proficient in all aspects of ERP process ranging from providing a very efficient service to the customer to planning the business, from handling the Finance, Sales, and Manufacturing departments to taking care of the Inventory Control and Human Resource departments.
The solutions which are offered by Techvision is very cost-effective given the current competitive market scenario, and the motto of Techvision is that the Customer is the King and the Customer always comes first. Hence, whatever solutions are developed by Techvision, it is always with the preference and the satisfaction of the customer in mind. Techvision has a team of experts who are very proficient in their line of work. The implementation of any ERP Solution is done only after a very thorough study and evaluation of each and every business process, to minutest detail, has been done. The focal point of Techvision is that any integration of the ERP Solution with respect to all the various business activities in the client organization is done in sucha way that it always results in the improvement in the efficiency of various organizational practices."
Techvision provides comprehensive ERP Solutions to all the domains available in which an ERP system can be accommodated. Integrating all the various business processes which are a part of the organizational infrastructure and thus completely enhancing the manner in which the organization operates id also something in which Techvision has mastery over.
Techvision also provides a comprehensive training methodology to the personnel handling the ERP at the client site. This training always ensures that the people responsible for handling the ERP System are well-equipped with thorough knowledge of the system.
Techvision has the resources via which the most complex of ERP implementations and integrations can be handled effectively and with ease